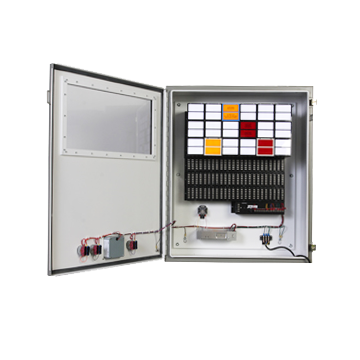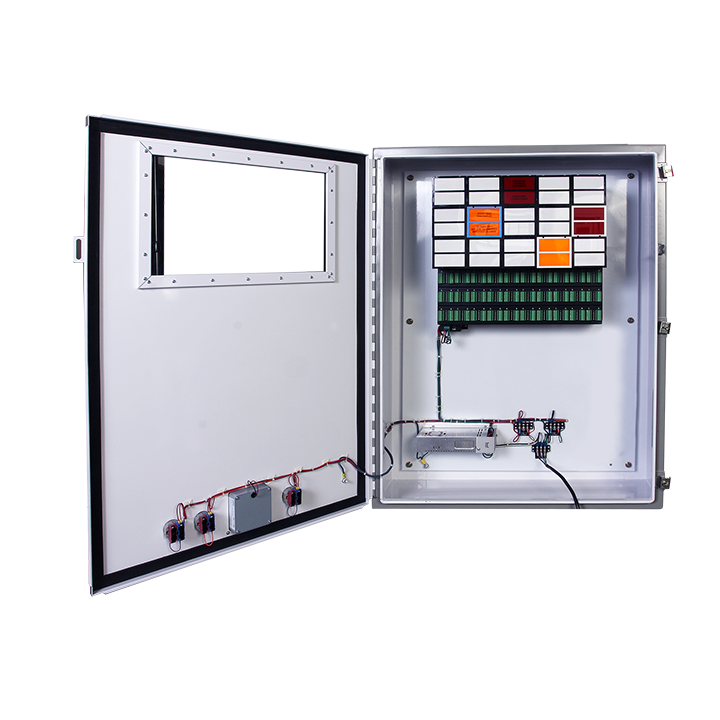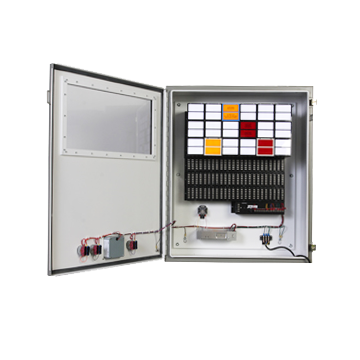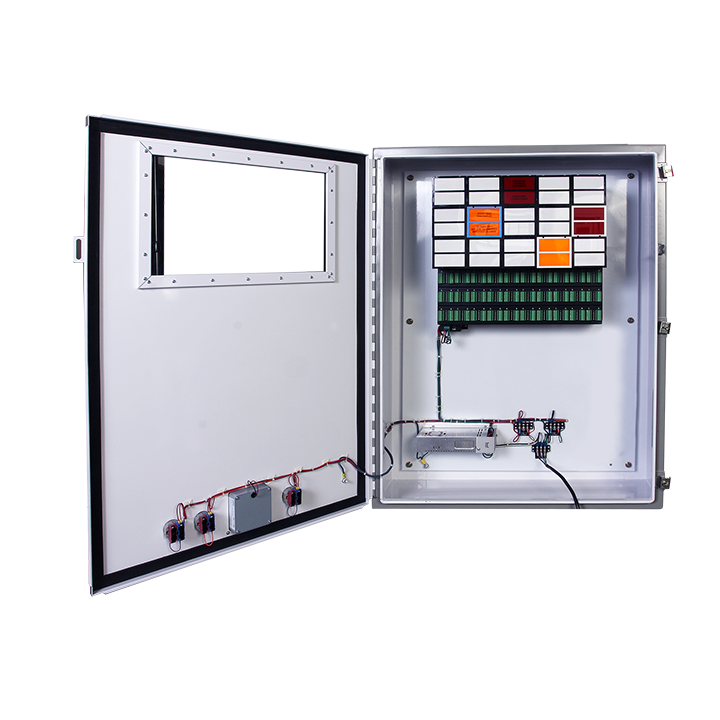 X11SN Solid State Annunciator
---
$00,00 $00,00
The X11SN Solid State Annunciator is designed for the process and power industries' basic requirements, providing the most economical approach while maintaining Ronan Systems high quality and performance standards. This system is easy to install and requires minimal operator training and maintenance. It features Monalarm, Dualalarm, Trialarm and Quadalarm based within Ronan Systems standard 3.5″x3.5″ mechanical cabinet models.
---
The single plug-in model construction contains single or multiple alarm circuits utilizing a Complex Programmable Logic Devise (CPLD). Each module contains two of the industry's most widely popular alarm sequences (ISA-A and ISA-M 18.1). The CPLD allows factory field reprogramming of the two sequences. Normally Open, Normally Closed field contact logic, dual horn and the two alarm sequences are DIP switch selectable.
The expandability, flexibility and reliability of the X11SN Solid State Annunciator all amount to one of Ronan Systems best-selling products.
Generates any ISA 18.1 alarm sequence and many custom sequences
Possible upgrade to 4 times the original number of points
High noise immunity
No custom integrated circuit
No internal system wiring changes
Various LED colors and window arrangements available
Canadian and UL approved
Class 1 Division 2 Groups A,B, C and D
CE, IEC
IEEE232, IEEE344