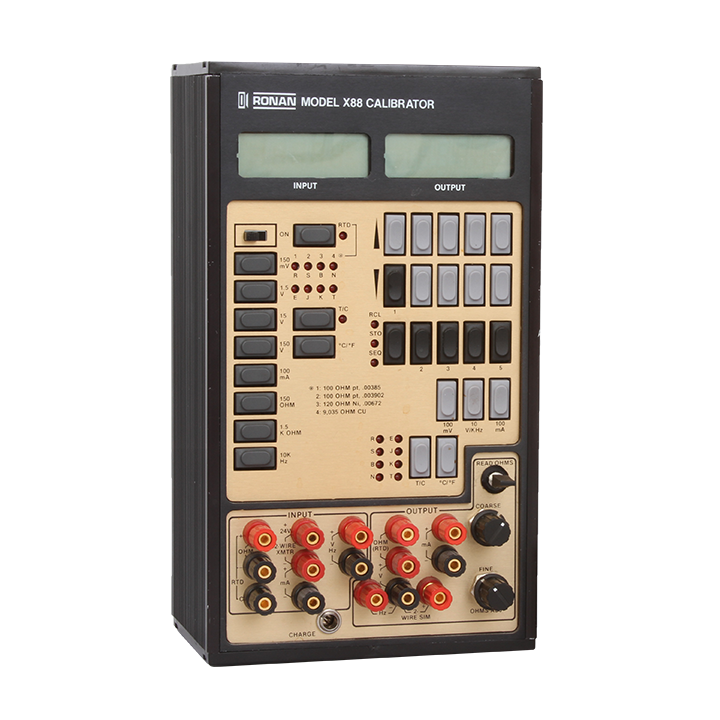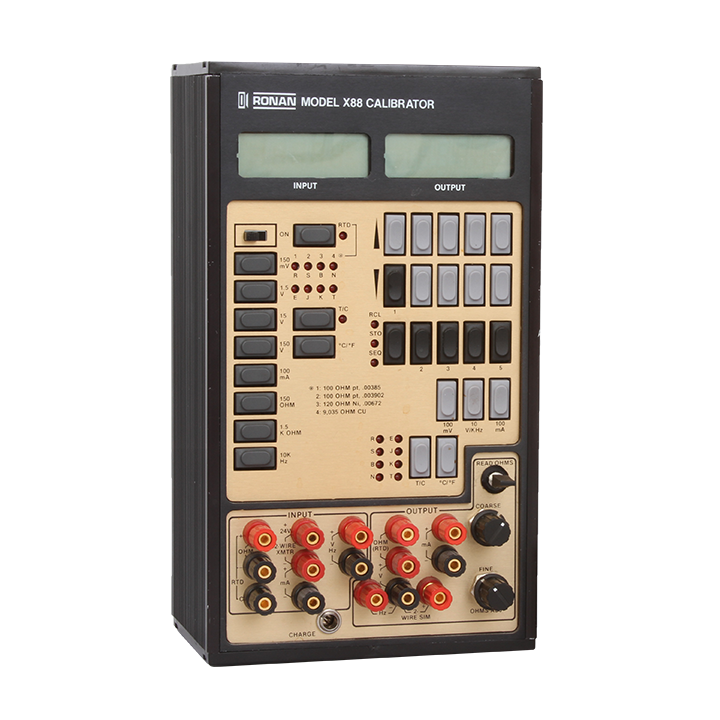 X88 Calibrator
---
$00,00 $00,00
Ronan Systems has been a major supplier of high-accuracy and high-reliability calibrators since 1970. The X88 continues this momentum as the preferred measurement and test unit for service technicians and instrument engineers.
STATUS: Discontinued. Calibration and spares are supported.
---
The most value-packed calibrator on the market, the lightweight and portable X88 Calibrator provides the accuracy needed for a laboratory grade standard calibration. The X88 delivers the same stability as previous calibrators while giving the user additional memory.
The input half and output half are independent and electrically isolated from one another in order to prevent interaction or ground loop problems. This separation, and the multifunctional capabilities, allow the monitoring and outputting of signals with different analog signal formats.
None.